Evening Workshop: 
Moving Towards Change:  Supporting Your Patient to Self Manage
This workshop was developed for health care providers in the Waterloo-Wellington region in response to their feedback.  It is designed to support health care providers in integrating behavioural change strategies with their patients in a quick 5 or 10 minute office or clinical visit.
The workshop is delivered by Dr. Michael Vallis, a registered health psychologist practicing at the Capital District Health Authority, Halifax and cross-appointed to Dalhousie University as Associate Professor in Psychiatry and Adjunct Professor in Psychology.  He developed the CDHA Behaviour Change Institute, a training program for lifestyle counselling skills for healthcare providers.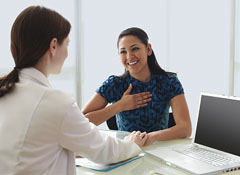 The program has been accredited by the College of Family Physicians of Canada and the Ontario Chapter for up to 3 Mainpro-M1 Credits.  
Learning Objectives:
To understand the behaviour change process to better establish goals, methods and outcomes
To understand the role of health care professionals in effective behaviour change interventions
To become familiar with motivational enhancement, behaviour modification and emotion management skills
To discuss challenges to integration of these skills into clinical practice
Upcoming Workshops:
For more information regarding this workshop, please call 519-653-1470 ext 255 or  click here