Choices and Changes:  Motivating Healthy Behaviors
Do you ever feel frustrated by your capacity to influence your patients' behavior?  If so, join us for this 6.5 hour workshop for health care providers to explore the literature, the theory and techniques to use for promoting change in health behavior.
A great workshop for health care providers in conjunction with
Moving Towards Change Workshop
with Dr. Michael Vallis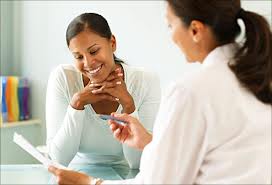 This program was developed by the Institute for Health Care Communication.         
We are pleased to be able to present this workshop in the region of Waterloo Wellington. 
Upcoming Workshops
Date
Location
Time

Register

January 18, 2018

Woolwich CHC

10 Parkside Drive

St. Jacobs, ON

8:30-4:00pm
Click Here
Are you Interested in Becoming a Choices and Changes Leader?
Please take some time to fill out our online application form below if you are interested in learning how to become a leader for our Choices and Changes workshop.
Choices and Changes Leader Application Form